Solar power generation business
In cooperation with subcontractors, we are consistently dealing with land acquisition, complex application, material purchase and construction,
Providing peace of mind for our clients.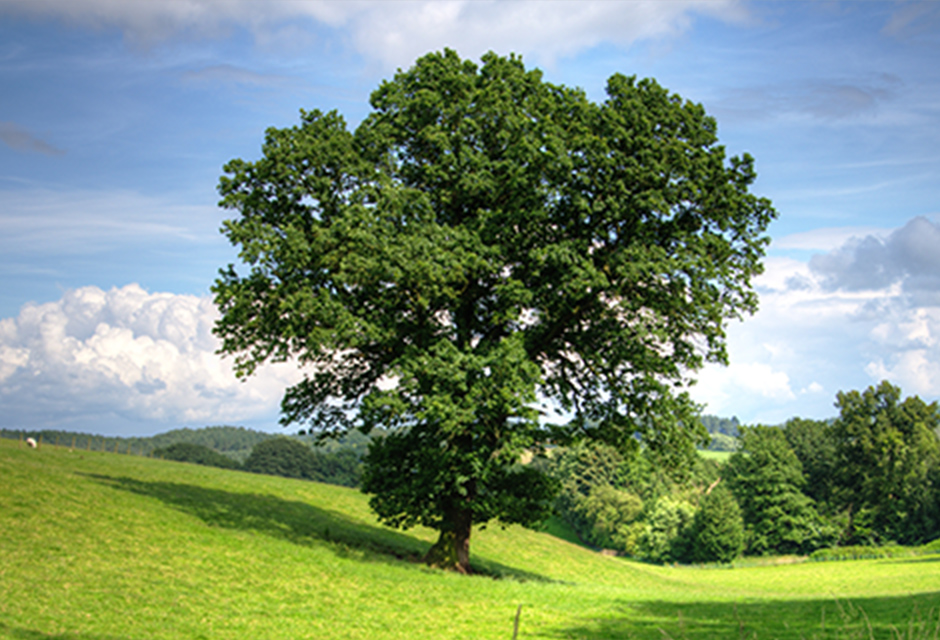 Merit

1

Clean and not depleted

The solar power generation system is an earth-friendly power source that can obtain energy permanently. Renewable energy that emits almost no CO2 during power generation and it has gotten attention in recent years.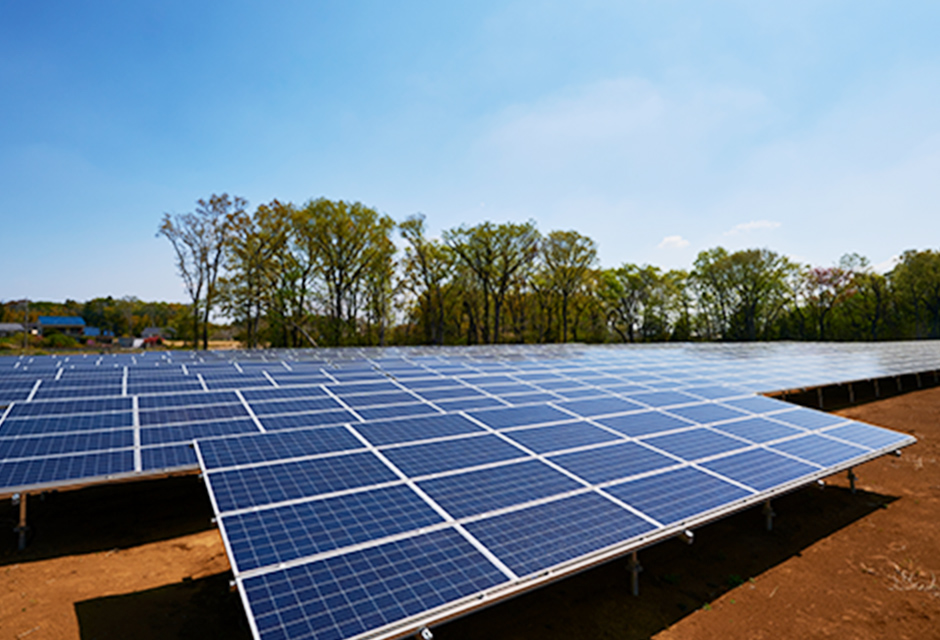 Merit

2

Effective use of idle land

Idle land, also called idle assets, is an attractive land whose asset value increases depending on the purpose of use. It is possible to install the system by freely determining the scale of power generation according to the installation space and needs. As a result, one more stable source of income is guaranteed in your life, which is very effective as one of the land uses considering future children
Merit

3

Stable business operation for 20 years

More than 10KW of Industrial solar power generation systems is subject to 20-years fixed purchase system (FIT). You can keep a stable operation plan because the purchase price is fixed for 20 years after the application.
The investment in the power generation facility will be returned as a purchase fee, and in the long run, the funds can be recovered.
You can be power generators even if you do not own the land.
This is a business model that directly earns power sales from electric power companies.
We will manage everything from preparing the land to maintenance. Anyone can join the renewable energy business depend on the funds.
This clear mechanism of selling generated power to power companies using the Fixed Purchase System (FIT) is the reliable business model in which our clients will be able to receive electricity sales directly from the power company for 20 years.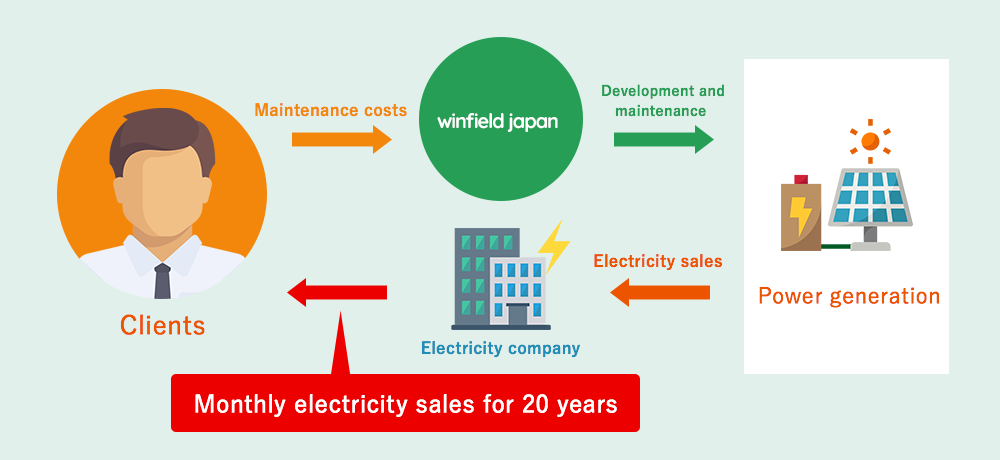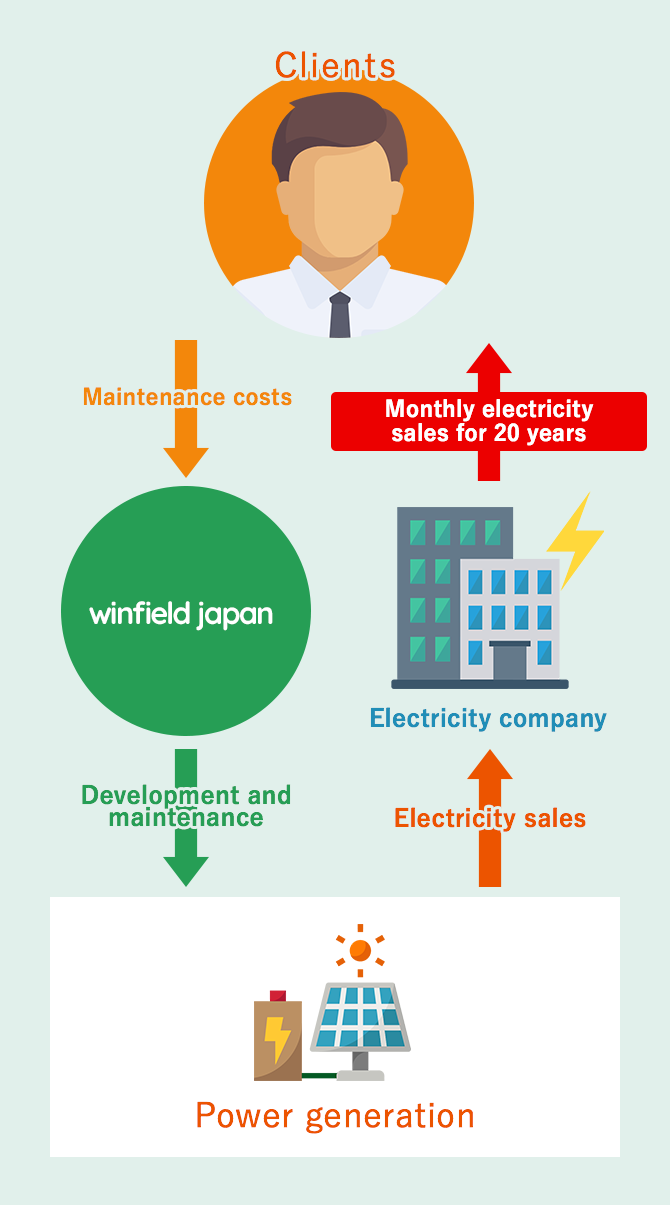 We will provide the clear instructions for clients who want to know, install, or use solar power.
Manufacturer products and subsidies, merits of installation, how to choose distributors / constructors, how to estimate,
For maintenance and after-following, consult your budget and make an estimate diagnosis of other companies, and check the actual land of your home and land,
We also accept products estimates and economic effect simulations before and after the introduction of photovoltaic power generation for free of charge..
Please feel free to contact us.