Solar power generation promises safe and stable business operation..
The sun's light that circulates permanently on the earth is an earth-friendly power source that can permanently gain energy.
Making use of idle land that has been poorly maintained due to labor shortages is not only to obtain a stable source of income, also to achieve a safe and secure society that will lead to smiles for children in the future. Choosing renewable energy is part of land utilization for the future.
Would you like to take the first step to create a sustainable society together?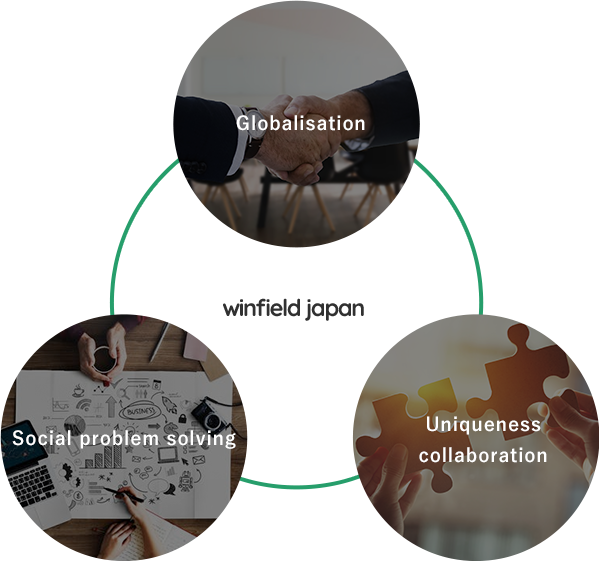 We are working on a solar power generation business that is friendly to the earth, making new efforts to create a sustainable society.
Dissemination of circulating power generation through the development of biomass power generation using livestock manure and garbage as fuel,
In addition to that, we will endeavor to spread the sustainable international community using our knowledge of clean energy not only in Japan, but also in Southeast Asian countries where the living environment is not maintained,