Solar power generation industry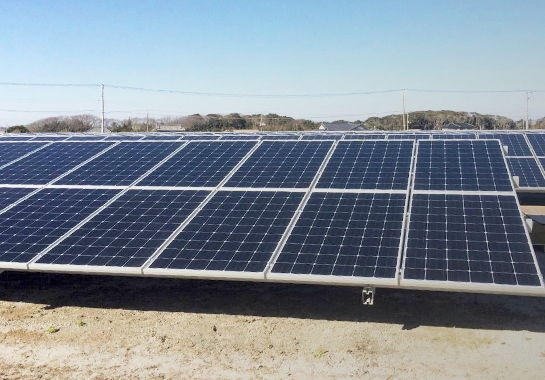 ---
Advantages of solar power generation
Clean and unexhausted

The greatest advantage of solar power generation is that energy is unexhausted,
clean and pollution-free.Solar power generation systems do not emit CO2.

Effective use of idle land

The scale of solar power generation can be adjusted freely according to the size of the installation site, so there are various devices and systems adaptive for a wide range of applications from general family scale to large scale.

Electricity selling

For >10KW industrial solar power generation systems, 20-year fixed transaction period may be set. The transaction price is fixed for 20 years after the application, so 20-year stable business plan can be achieved.

---
Our business system

Land use guarantee

Land sale/lease

Various applications

Electric Power Company
Economic industry province
Local autonomous region

Construction

Survey
Site leveling,felling, building
Material dispatching
Construction

Maintenance

Cleaning
hand over item by item
electric power security